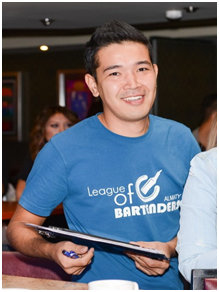 The best Bartender Show in Kazakhstan;
Champion of Eurasia by Hard Rock Cafe International;
Champion of Eurasia in flaring according to Barocker HRC 2016;
Included in the top 15 strongest bartenders in the world. Finalist of international competitions.
The most titled bartender in Kazakhstan and a participant of prestigious international competitions around the world.